The Baltimore Actors' Theatre Presents
the Annual Holiday Musical

Celebrating 53 magical years!
The Baltimore Actors' Theatre Celebrates its 59th Anniversary
1959 - 2018
and the 53th Anniversary Production of "Babes in Toyland"
1965 - 2018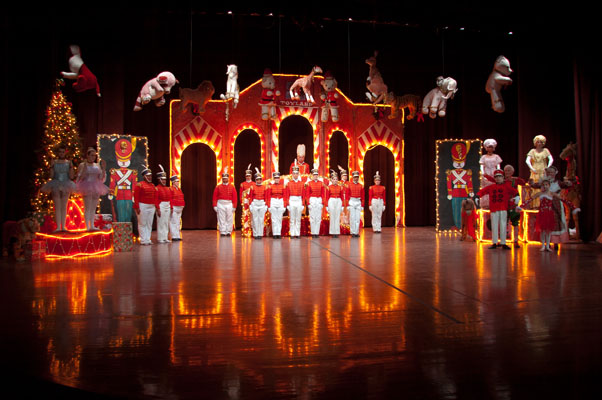 On December 1st and 2nd, 2018 the Baltimore Actors' Theatre will present the spectacular holiday musical, "BABES IN TOYLAND," at Kraushaar Auditorium, Goucher College.
See the Mother Goose Village, Toyland, Dancing Dolls, Parade of Wooden Soldiers, Three Headed Dragon, and a cast of 100! Magical settings, beautiful costumes and orchestra highlight this fabulous production. Babes in Toyland is a Baltimore tradition that has delighted generations of children.
Enjoy the celebration at Mother Goose Village
Laugh at the antics of the villains
Thrill to the exciting battle in the Dragon Forest
See the dolls and toys come to life!
Meet the characters after the show, including the Fairy Queen, Santa Claus, Mrs. Claus, and Villains!
Performance Dates and Times:
Saturday, December 1, 2018 at 2:00 PM
Sunday, December 2, 2018 at 2:00 PM
Kraushaar Auditorium
GOUCHER COLLEGE
Directions